ANIMAL HEALTH VENTILATORS
Content copyright 2022. Veterinary Anesthesia Systems, Inc. All rights reserved

.

We carry all replacements/accessories for the ventilators below
Models
•
Model 2002 Pro, 0-300ml (patients under 30 pounds)
•
Model 2002 Pro, 300-1600ml (patients between 25 and 220 pounds)
•
Model 2002 Pro, 1600-3000ml (patients between 200 and 440 pounds)
•
Model 2002 Pro, 300-1600ml w/0-300ml Attachment
(ALL MODELS ALSO AVAILABLE WITH I TO E RATIO
OTHER OPTIONS:
MRI COMPTABILE, ICU NON-REBREATHING MODULE & MOBILE MODULE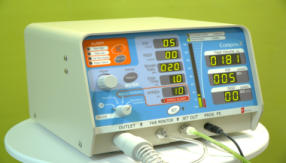 Hallowell 2002 PRO Series Ventilator
Pressure Limited Time Cycle Ventilator
NEW 2022 VERSION Includes an external flow
sensor and the new version will allow a
compatible Windows computer or tablet to
connect to view the waveforms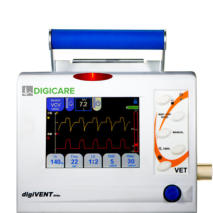 Digicare digiVENT DV8x Ventilator
Features Touchscreen, audible alarms, invasive and non-invasive ventilation with over 6
hours of battery life with charger.
OTHER OPTIONS: Hand bag, rolling stand, humidifier, & MASIMO pulse oximetry
Pocket Pets, Avian, Exotics and Laboratory Animals

Hallowell Anesthesia WorkStation (AWS)
A compact (9"x 9" x 15"h), portable (15lb.), convenient, circle system for use on animals
under 15lbs and now up to 30 lbs with the 200ml attachment.
OPTIONS:
Choose between 100ml attachment or ml attachment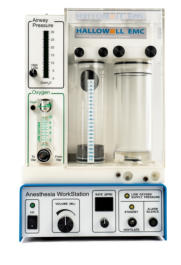 Hallowell Tafonius Ventilator
Tafonius does not use any pressurized gas to drive the ventilator, it uses a precision motor system which
controls piston movement.
Models
:
•
Ventilator only (Junior sans gas)
•
Gas machine and ventilator (Junior w/gas )
•
Gas machine, ventilator, monitoring and advanced features (Full boat)